Other Available Products
Air Filters, Inc. carries other filters and a wide array of accessory parts to help meet every filter need. Our representatives are available to assist in determining the best filter for your particular situation. Special and custom sizes and applications are no problem—we specialize in them! We can custom manufacture filters to meet your special requirements and sizing.
Ask about our other products and accessories:
Carbon Granules
paint arrestors
filter frames
housing units
holding clips
filter adhesive spray

custom designed filters



Air Filters offers filters in a wide selection of filter media.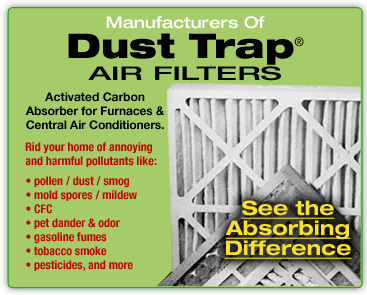 For optimum performance, remember to replace your filters on a regular basis. Its easy with a Service Program from Air filters, Inc.!