Filter Media Mix
Air Filters, Inc. offers a wide selection of media: fiberglass, polyester, foam, metal, natural hair, carbon, etc. All are available in 1/2", 1", and 2" thicknesses, in bulk rolls, pre-cut pads, or sheets.
Fiberglass

the gradient density traps particles of progressively smaller size

plain, scrim, or skin backed

color identified on air intake side

available dry or with "tackified" adhesive coating
Polyester

air laid or garnetted

plain or scrim backed

color identified air exhaust side

dry or tackified

weight selection from 3oz. to 12oz. psy
The 2" thick style has two distinct layers of media. The first layer is a coarse open fiber mesh yielding high dust holding capacity. The second layer is a dense mat of finer diameter fibers tightly structured for higher efficiencies. This "dual denier" concept provides the ultimate in filtration.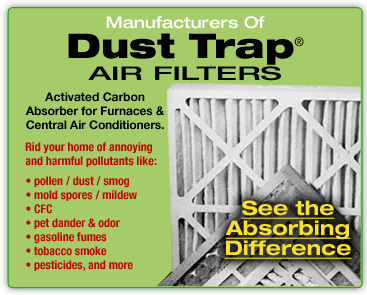 For optimum performance, remember to replace your filters on a regular basis. Its easy with a Service Program from Air filters, Inc.!